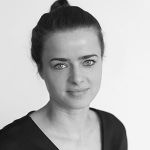 INSTITUTE:

UNU-EHS

OFFICE:

E-MAIL:

seifert@ehs.unu.edu

PHONE:

+49 228 815 0274

NATIONALITY:

Germany
Research Interests
Climate finance
Climate governance
Climate Risk Insurance
Education
MSc. International Relations, London School of Economics
B.A. Philosophy and Economics, Universität Bayreuth
Biographical Statement
Ms Seifert works as a Project Associate for Climate Policy and Insurance at MCII, and contributes to the work and policy advisory related to MCII's support of the G7 InsuResilience Initiative. InsuResilience strives to integrate insurance with comprehensive disaster risk management approaches to cover an additional 400 million vulnerable people by 2020. She also monitors and provides inputs to the policy process under the UNFCCC and other relevant initiatives like the G7, G20 and V20. Further, she is responsible for advocacy and outreach on relevant climate policy and insurance networks.
Prior to taking up her position at MCII, Ms Seifert worked with several of MCII's members and partners, such as the Climate Change Division of the Deutsche Gesellschaft für Internationale Zusammenarbeit (GIZ), Allianz, the Sustainable Investment Forum Germany and most recently with the UNFCCC, where she focused on adaptation knowledge gaps and supported the negotiations on the Local Communities and Indigenous Peoples Platform during COP23. She also worked as an intern in Turkey and the US.
Ms Seifert obtained a B.A. in Philosophy and Economics from the University of Bayreuth, where she concentrated on climate ethics and economics, and an MSc. in International Relations from the London School of Economics with a focus on transnational climate governance. Hereby, her work focused on distributive justice within the adaptation funding window of the Green Climate Fund and on public responsibility within Public-Private Partnerships on climate issues. She also is a Certified Expert for Renewable Energy and Climate Finance through the UNEP Collaborating Centre with the Frankfurt School of Finance and Management.