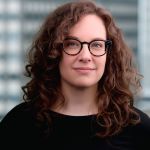 INSTITUTE:

UNU-CPR

OFFICE:

Delta 8.7 - The Alliance 8.7 Knowledge Platform

E-MAIL:

gleason@unu.edu
Research Interests
Conflict Prevention
Conflict resolution
Data visualization processes for evidence based decision-making
Economics
Gender Research
Human trafficking
Modern Slavery
Political Violence
Quantitative Methodology
Statistics
Technology
Education
(2017): PhD Political Science, University of Wisconsin-Milwaukee
(2009): MA Sociology, University of Wisconsin-Milwaukee
(2009): Post-Graduate Certificate in Middle East and North African Studies
(2006): BA Sociology and Philosophy, University of Wisconsin-Parkside
Biographical Statement
Dr Kelly Gleason is Data Science Lead for Delta 8.7 – The Alliance 8.7 Knowledge Platform at the Centre for Policy Research. In this role, she works on building online knowledge tools that encourage evidence-based policy decision-making by translating data and promoting scientific literacy in relation to modern slavery, forced labour, child labour and human trafficking.
Dr Gleason's previous research focused on the measurement and estimation of conflict, including civil war onset and recurrence, ethnic rioting, and terrorist group network analysis, and the visualization and communications of complex data in various substantive areas.
Prior to joining the Centre for Policy Research, she served as a data analytics associate in research and development at University of Chicago's Urban Education Institute, building and maintaining digital platforms for Chicago Public School statistics.
During her graduate studies, Dr Gleason examined the impact of constitutional ethnic party bans on reducing intensity of lower-level conflict. She employed measurement modeling strategies as well as machine-learning techniques.
She obtained her doctorate and Master's degrees from the University of Wisconsin-Milwaukee and an undergraduate degree from the University of Wisconsin-Parkside. She gained additional training in quantitative research methodology and computer science through the InterUniversity Consortium for Political and Social Research (ICPSR) at University of Michigan where she became an instructor, training graduate students in advanced quantitative methods and statistical programming languages.