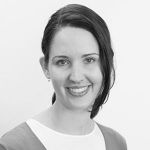 INSTITUTE:

UNU-ViE

OFFICE:

E-MAIL:

nikolova@vie.unu.edu

PHONE:

+49 228 815 0239

NATIONALITY:

Bulgaria
Research Interests
Business
E-Waste
Human Rights
Education
Postgraduate Certificate in Sustainability Business Management, University of Cambridge Institute for Sustainability Leadership
Master Diploma in European Studies and European Project Management, Université catholique de Louvain
Master of Arts in Irish-German Studies, University of Limerick
Bachelor of Arts in Journalism and Mass Communication and Business Administration
Appointments
Sep 2017 to date: Research Associate, United Nations University Vice Rectorate in Europe, SCYCLE
2016 to date: Member of the University of Cambridge Institute for Sustainability Network Group
Dec 2015 – Aug 2017: Sustainability Manager Europe, Samsung Electronics
Jan 2014 – Sep 2014: Public Affairs Associate, Weber Shandwick Brussels
Biographical Statement
Violeta Nikolova joined UNU-ViE SCYCLE programme as a Research Associate in September 2017.
She is involved in several research project consortia focused on the promotion and implementation of sustainable production, consumption/usage, and disposal of ubiquitous goods, with a special focus on electrical and electronic equipment. Her research interests include the enabling of the circular plastics value chain for high tech polymers, the impact of electronic waste on human health and security, and more generally the ICT industry's impact on human rights and the environment.
Violeta started her career in Brussels as part of Weber Shandwick's public affairs team. Following which, in 2014 she joined Samsung Electronics Europe as European sustainability manager for three years. Violeta's responsibilities included leading Samsung's EU-wide social and environmental sustainability and citizenship agenda. She was directly involved in drafting Samsung's human rights policy, and leading compliance and due diligence efforts with EU's Conflict Minerals Regulation, EU's Non-financial Disclosure Directive, UN's Guiding Principles on Business and Human Rights, among others. Violeta also represented Samsung at leading sustainability business associations (GeSI, EICC) and led stakeholder engagement efforts in Europe and globally.
She holds a Bachelor degree in business administration and journalism from the American University in Bulgaria, a Master degree in European Studies and EU project management from the Université catholique de Louvain, Belgium, and a postgraduate certificate in Business Sustainability Management from the University of Cambridge's Institute for Sustainability Leadership.
Ms Nikolova is a Bulgarian national. She is fluent in English and has a very good command of German.