DATE / TIME:

2013•09•19 10:00 - 20:00

Location:

New York
UNU's Head of Office at the United Nations, James Cockayne, will speak at the formal launch of the new Global Initiative Against Transnational Organized Crime at UN Headquarters in New York on Thursday, 19 September.
The Global Initiative aims to regenerate the debate around organized crime, by bringing together a network of experts to incubate new response strategies.Specifically, it seeks to look at the problem of organized crime from new angles, draw in a diverse range of actors and catalyse new responses, contribute to informed strategy development, mobilize political will and create new tools.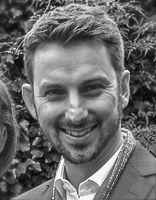 At the launch event — a day-long Conference on Organized Crime Priorities — Mr. Cockayne will speak on the topic "Beating the 'Crime Trap': What can we do about the feedback loop between fragility and organized crime?" See the RELATED FILES tab for his remarks and PowerPoint slides.
Mr. Cockayne will speak in the 11:00–13:00 session, Other speakers at the launch event will include Vidar Helgesen (Secretary-General, International IDEA), Sarah Cliffe (Special Adviser and Assistant Secretary-General, United Nations), Stefan Feller (Police Advisor, United Nations), Zack Zaccardelli (Director, Strategic Planning, INTERPOL), and Moisés Naím (author of Illicit).