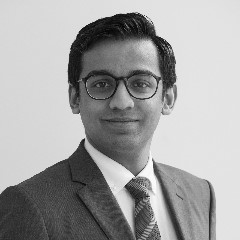 Sandeep (San) Rajgopal joined the Office of the Rector in 2017. As Programme Assistant, he supports the Executive Officer and the Chief of Staff with advanced financial analyses and budgeting, and assists with the preparation and organisation of the sessions of the UNU Council and the UNU Conversation Series events.
San holds a Dual-Degree Master of Public Policy from the Hertie School of Governance in Berlin and the University of Tokyo's Graduate School of Public Policy (GraSPP). Prior to that, he received a Dual-Honours Bachelor of Arts in Accounting and International Relations from Keele University.
His previous professional engagements include a Junior Fellowship at the Office of the Rector, and service at the United Nations Mine Action Service (UNMAS) Geneva office and the Deutsche Gesellschaft für Internationale Zusammenarbeit (GIZ) in Peru.