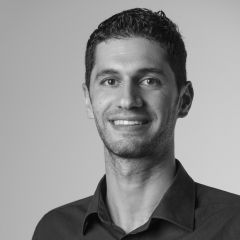 Rachad Nassar joined the Office of the Rector as a Junior Fellow in 2013, and as a Project Assistant in 2014. He has been serving as Programme Associate since 2015. At UNU, Rachad leads the development of the Project Management System, manages UNU's publications repository (UNU Collections), and oversees the Rector's Office Junior Fellows Internship Programme.
Prior to joining UNU, Rachad held project management and research roles at UNCTAD, UNCRD, the Spain-based NPO DARA, and the European Commission.
Rachad earned a bachelor's degree in management and economics, and a master's degree in international development, from Université Grenoble Alpes. He was an exchange student at the University of Toronto from 2008 to 2009.