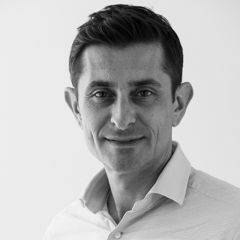 Francesco Foghetti is the UNU Legal Affairs Officer and Associate Secretary of the UNU Council. He provides advice to the UNU system on a range of legal issues relating to, inter alia, the University's internal legislation — including the interpretation or application of the University Charter, statutes, and policies — the resolution of legal disputes, and legal matters arising in connection with institutional development, partnerships, and funding agreements
Prior to joining UNU in 2012, Francesco worked in the private sector as in-house counsel, during which time he acquired experience in dispute resolution, contracts, European Regulations and Directives, commercial transactions, intellectual property rights, regulatory compliance, and corporate law. He has provided training in various fields of law for professional qualifications.
In 2012, he completed the Certificate Programme in Public International Law at Temple University Law School, Japan Campus. In 2004, he was admitted to the Italian Law Bar after having earned his Law Degree (JD) at the Law School of the University of Urbino, Italy.