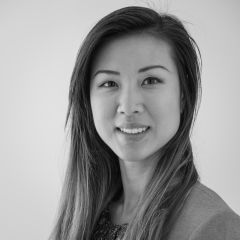 Florence Lo is UNU's Legal Specialist. Florence works with the Senior Legal Officer on providing advice on legal matters involving the UNU system, including contractual and policy documents. She is also supporting the Rector on a book publication on Higher Education in Asia.
Prior to joining UNU in 2018, Florence worked as a lawyer in Lao PDR providing advice on a range of legal and regulatory matters for private companies, international non-governmental organizations and embassies. She has been involved in drafting and negotiating concession agreements, MOUs and commercial contracts, as well as, undertaking legal due diligence for project financing.
Florence is a qualified Australian lawyer. She holds an LLM from the University of Sydney and international studies/law degree from the University of New South Wales.