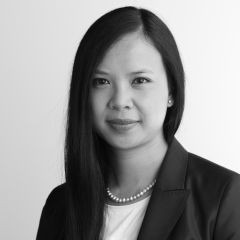 Athena Nguyen joined the Office of the Rector in 2016. She oversees the organisation of the UNU Conversation Series in Tokyo, and supports the outreach efforts in Japan and policy initiatives managed from the Office of the Rector.
Athena holds a Doctor of Juridical Science from the Monash University Faculty of Law in Melbourne, Australia. Her doctoral thesis examined the legal accountability for gender-based violence during peacekeeping operations.
Her previous professional experience includes working in advocacy and campaigning with Amnesty International; capacity building with grassroots communities across the Asia-Pacific with Oxfam; providing support in human rights court case interventions with the Victorian Equal Opportunity and Human Rights Commission; and working as a consultant for UN Women. She has published in the areas of gender and human rights.