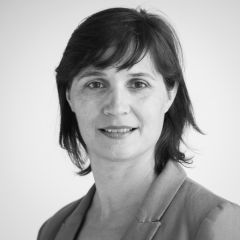 Alexandra Ivanovic is the Senior Manager, Office of the Rector at UNU. Alexandra works with and supports the Rector on academic projects as well as providing advice and support to the Executive Officer and Chief of Staff on institutional development and other organizational and management issues. She is the Gender Focal Point for the Rector's Office and teaches a course on Law and Practice of the UN to graduate and post-graduate students at UNU.
Alexandra has worked at the University since 2014. Prior to working with the Rector's office, she was the Senior Project Manager at the UNU Centre for Policy Research, managing projects and undertaking research and publishing in the fields of development and peace and security.
She has previously worked as a lawyer and mediator in Australia and as director of a number of small and medium enterprises over the last 15 years. She holds a MSc from UNU in Sustainability, Development and Peace and a commerce/law degree from the University of New South Wales.