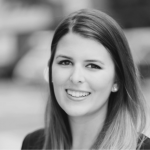 Alexandra Cerquone joined the United Nations University Office in New York in November 2015.
She is a Venezuelan-Italian dual citizen and holds a BA in international affairs and Latin American studies from The George Washington University's Elliot School in Washington, DC. Ms. Cerquone is bilingual in Spanish and English, fluent in Italian, and conversational in Portuguese.
Alexandra started her career in Washington DC, working for the World Bank's Latin American Sector for Economic Development as Program Assistant, where she organised large-scale events that focused on poverty reduction in the Americas region. She later transitioned to the Inter-American Development Bank's Social Protection Sector as an Operations Consultant.