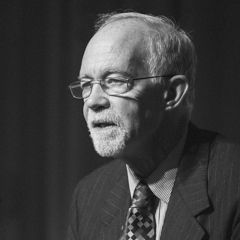 Dr. David M. Malone joined the United Nations University on 1 March 2013 as its sixth Rector. In that role, he holds the rank of Under-Secretary-General of the United Nations.
A Canadian national, Rector Malone holds a BAA from l'École des Hautes Études Commerciales (Montreal); an Arabic Language Diploma from the American University (Cairo); an MPA from the Kennedy School of Government, Harvard University; and a DPhil in International Relations from Oxford University.
Prior to joining the United Nations University Dr. David Malone served (2008–2013) as President of Canada's International Development Research Centre, a funding agency that supports policy-relevant research in the developing world.
Dr. Malone previously served as Canada's Representative to the UN Economic and Social Council and as Ambassador and Deputy Permanent Representative of Canada to the United Nations (1990–1994); as Director General of the Policy, International Organizations and Global Issues Bureaus within Canada's Department of Foreign Affairs and International Trade (DFAIT, 1994–1998); as President of the International Peace Academy (now International Peace Institute), a New York-based independent research and policy development institution (1998–2004); as DFAIT Assistant Deputy Minister for Global Issues (2004–2006); and as Canada's High Commissioner to India, and non-resident Ambassador to Bhutan and Nepal (2006–2008).
Dr. Malone also has held research posts at the Economic Studies Program, Brookings Institution; Massey College, University of Toronto; and Norman Paterson School of International Affairs, Carleton University. He has been a Guest Scholar and Adjunct Professor at Columbia University, and an Adjunct Professor at the New York University School of Law.
Dr. Malone has published extensively on peace and security issues. His most recent books include Nepal in Transition: From People's War to Fragile Peace (as co-editor; 2012, Cambridge University Press) and Does the Elephant Dance? Contemporary Indian Foreign Policy (2011, Oxford University Press).